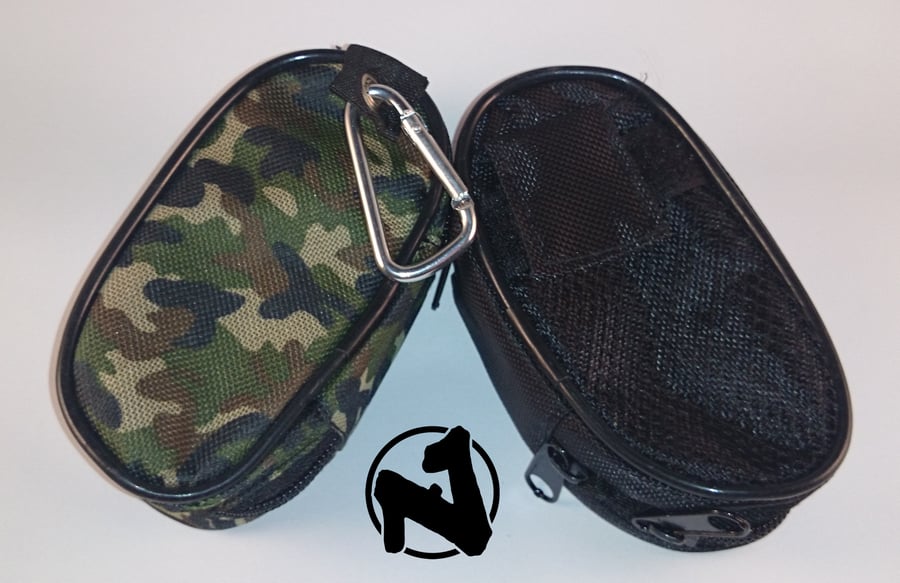 Fingerboard Bag
$

20.00
Available in Black and Camo.
Will hold 2 completes nicely, but will fit 3. These bags have an outside mesh pocket and a clear sided pouch inside to hold your extras.Comes with a clip to attach it to your belt or bag.
Very handy for all your fingerboard bits and pieces.
All bags come with a Tool and a Sticker.
Free Shipping in Australia.