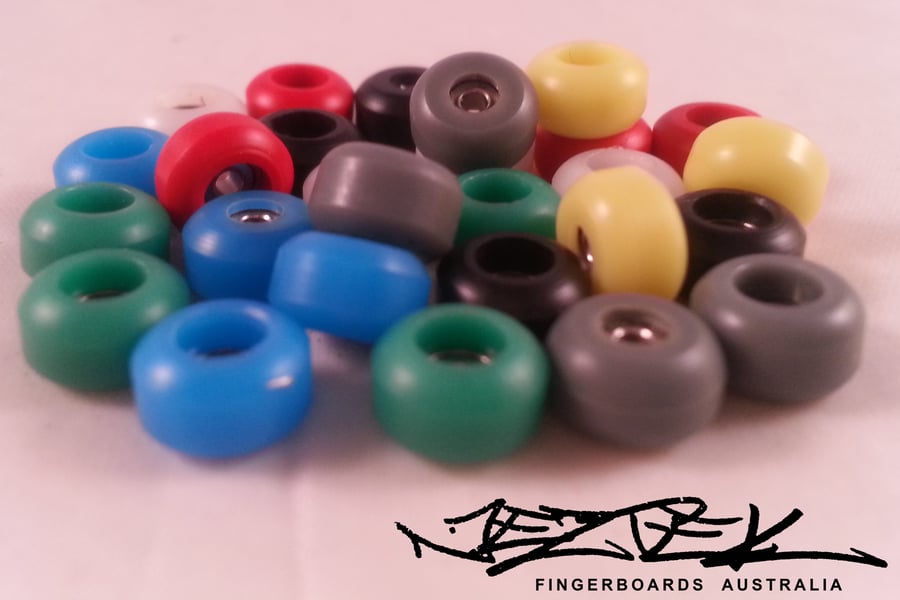 CNC Wheels
$

8.00
4 CNC Wheels to a set.
CNC Wheels are shaped to look more like a real skateboard wheel,the perfect way to give your fingerboard that skateboard look.
There is a single bearing in each wheel for smooth,fast rolling.
Available in White,Green,Black,Red,Yellow and Grey
Each set of Wheels comes with a sticker.